Welcome to
Instruct-Online
"Your one-stop connection for online education and seminars"



Services Provided

IOL can help provide your organization with a variety of different services. Some of these services include online testing, internet & phone services for travel-free easy meetings & a variety of different educational packages for associations. For more information on any or all of these, please contact us at 319-626-3295 or email Katie at katie@instruct-online.com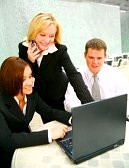 Free Web-Play
IOL is offering a free Web-play: Slips, Trips and Falls for Healthcare Workers
Call us at (319) 626-3295 to register for this free Web-play.
Testing
---
Webinars
---
Webplays
---
What is a ...
---
Other